The Wrong Man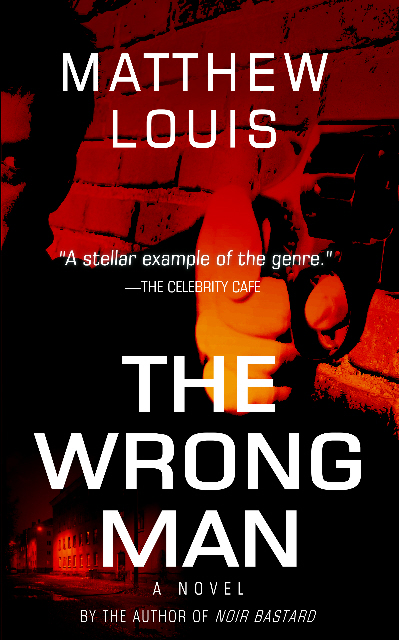 By Matthew Louis
Violence solves everything…
Sam Schuler is starting a new family, trying to begin a respectable life, and trying to extricate himself from the seedy people he once knew. But when his former best friend involves him in a petty drug theft, a local street gang is stirred to action and Sam finds himself the target of harassment from the gang's leader.
Read More
Order Now
Praise for The Wrong Man
"I read as a writer and believe me, an entire class could be profitably taught using just this novel. The fictive dream is established immediately and there's no departure point where the reader can leave. Matthew Louis has crafted one of the best, most interesting, best-paced and plotted novels I've read in a long, long time, and I just hope he keeps cranking 'em out as fast as he can."
—Les Edgerton, author of The Rapist, The Bitch and the forthcoming, The Genuine, Imitation, Plastic Kidnapping
"A short, fast trip down the road to hell with prose as hard as a hammer. If your reading diet requires something tough and bloody, here it is. Grab it."
—Bill Crider, author of the Sheriff Dan Rhodes series.
"It's been a while since I've read a good street novel, and The Wong Man is a stellar example of the genre. The language is crude, the characters are meaner than mean, and no matter how good a guy's intentions are things inevitably go from bad to worse. The light at the end of tunnel is a false glimmer of hope and Louis keeps dangling it in front of his characters – and the reader – until all the elements come together."
—John Neal, The Celebrity Cafe
About the Author: Matthew Louis is a self-taught writer, editor, publisher, and graphic artist. In another life he is a serial entrepreneur and family man. He has had short fiction published in numerous print and online venues. He received an honorable mention in the Year's Best Mystery Stories for his contribution to Trouble in the Heartland and his novel The Wrong Man is currently being developed as a major motion picture. He founded Out of the Gutter and Gutter Books as a way to deliver the brand of intelligent yet high-impact fiction that he favors but finds rare.