The Immortal Game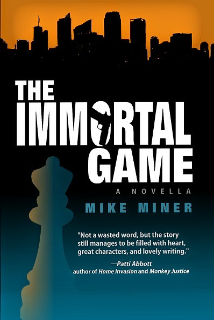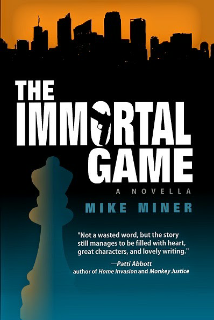 By Mike Miner
A Mafia Tale with Unexpected Heart
When mobster Richard "Red" Scarlotti's son goes missing, Dylan Thomas Lonagan, a private detective with truckloads of baggage, is hired to find him, and lands himself in the middle of a mob war.
Read More
Order Now
Praise for Mike Miner and The Immortal Game
"Not a wasted word, but the story still manages to be filled with heart, great characters, and lovely writing. "
—Patti Abbott author of Home Invasion and Monkey Justice
"What I like about Mike Miner's writing is that he strives for beauty and at times he strives for poetry. At times he's elaborate, at times he's rococo, and at times he crashes, and at times he burns, and at times he takes flight. Infuse this with hardboiled crime and it's singular, it creates something unique."
—Anonymous-9, author of Hard Bite
Spare, razor-sharp prose, deftly drawn characters and a switchbacking plot drive The Immortal Game. There's no shortage of blood and brutality but it's the surprising humanity that Miner finds in even the worst of his characters that gives this mob story a unique twist."
—Roger Smith, author of Dust Devils and Sacrifices
About the Author: : Mike Miner lives and writes in Connecticut. He is the author of Prodigal Sons (Full Dark City Press) and Everything She Knows (Solstice E-Books). His stories can be found in the anthologies Protectors: Stories to Benefit PROTECT and Pulp Ink 2 as well as in places like All Due Respect, Burnt Bridge, Narrative, PANK, The Flash Fiction Offensive, Shotgun Honey and others..