On The Make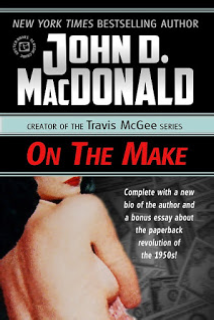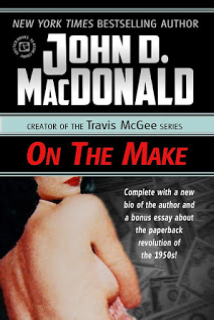 By John D. MacDonald
The Classic Standalone Thriller from the Creator of the Travis McGee Series
Tal Howard, a disillusioned Korean War veteran, breaks away from his old life, looking for answers and convinced he's going to find them in the small town of Hillston. What's in Hillston? Sixty grand in embezzled funds that Howard learned about from a dying friend in a POW camp.
Read More
Order Now
Praise for John D. MacDonald
"My favorite novelist of all time."
—Dean Koontz
"[John D. MacDonald was] a mesmerizing storyteller and the great entertainer of our age."
—Stephen King
About the Author: One of the most significant icons of Fawcett's legendary Gold Medal Books, John D. MacDonald is considered by many to be the premier pulp novelist of the 1950s and '60s. His novel The Executioners has been made into two Hollywood blockbusters as Cape Fear, and his mystery series featuring Travis McGee is one of the best loved fiction sagas of all time. This early novel of desperation and treachery features classic hardboiled writing, brutal action, tough characters, and a plot in which no one is spared–and our edition comes with two essays exploring John D. MacDonald's life, and the paperback revolution of the mid-twentieth century.